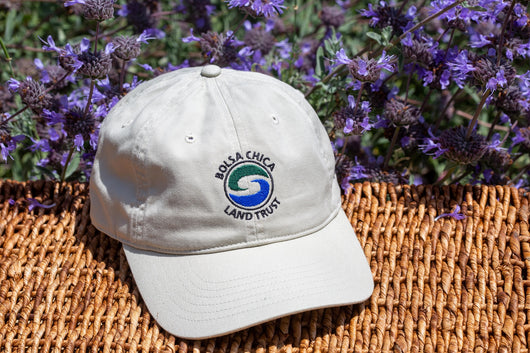 Baseball Hat
Regular price $25.00 Sale
Khaki baseball hats are great alone or paired with some cool shades.  This baseball cap is both functional to keep the sun out of your eyes and adjustable with a metal buckle.  What better way to sport a great baseball hat AND support your favorite non-profit!
Donation: $25 each
One size fits most.
*all donations include a membership to the Bolsa Chica Land Trust
 The Bolsa Chica Land Trust is a Non-Profit, 501(c)3 organization. All donations are tax deductible to the extent allowed by law. Our tax ID# 33-0516059. All financial contributions and donor information is secure and safe. BCLT does not share individual donor information unless required to by law.